Hi y'all! It's one of my favorite weeks of the year! Giveaway Week at Sew, Mama, Sew! It's so fun to see everyone sharing and giving and it's also fun to find new blogs I'd somehow missed before.
Who doesn't love a giveaway? Not this girl. Y'all know I love to share. So, let's get right down to it. I know everyone participating in Sew, Mama, Sew's
Giveaway Day
(and if you're not, you really should) has a bunch of places to visit today and throughout the week, so I'm not going to take a lot of your time or make you jump through hoops. I know what Giveaway Day is like on a dial-up connection, okay?!?
So…I am giving away a $25 gift certificate to the Westwood Acres Etsy shop! Amanda,
the owner, is a great girl. She carries great fabrics in her shop, sews amazing things that she shows off on her blog, and makes me smile on Instagram nearly every day.
She also has amazing customer service and great shipping fees...can you say $5.85 for
shipping
now matter how much inside the U.S.??
Here's a glimpse of some items you could get with $25...
Field Study Feathers FQ Bundle from Anna Maria Horner for Free Spirit for $10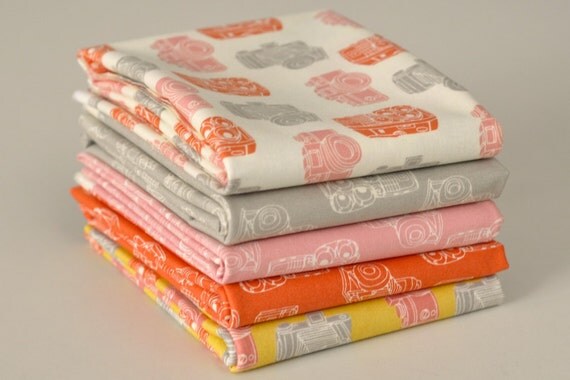 2wenty Thr3e Camera Fat Quarter Bundle by Eric and Julie Comstock For Moda--$12.50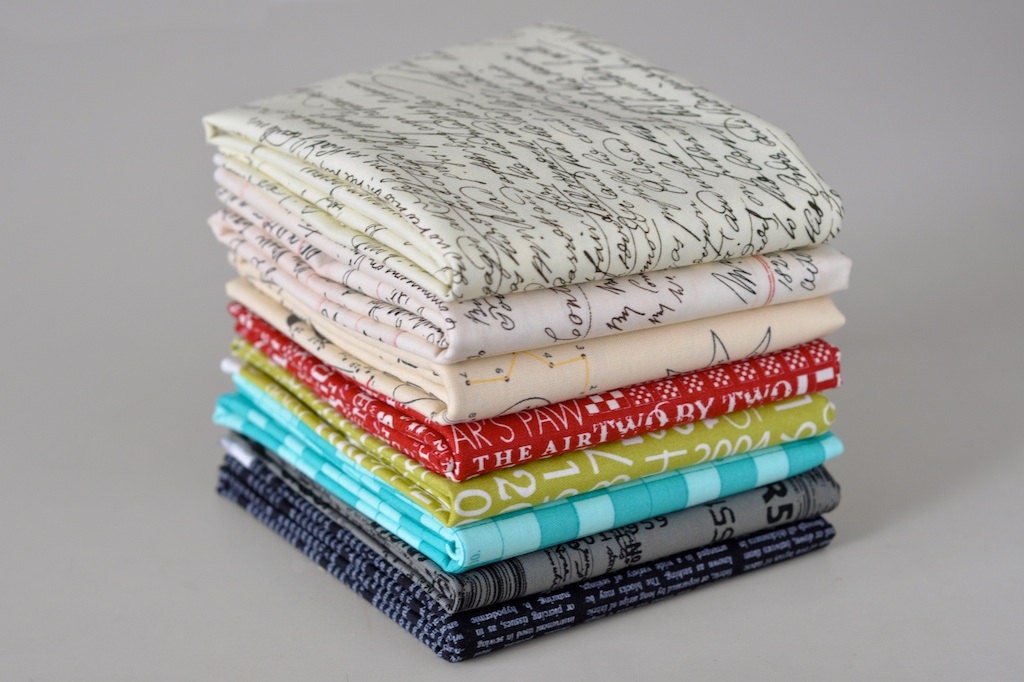 Text The Rainbow Fat Quarter Bundle of Eight for $19.95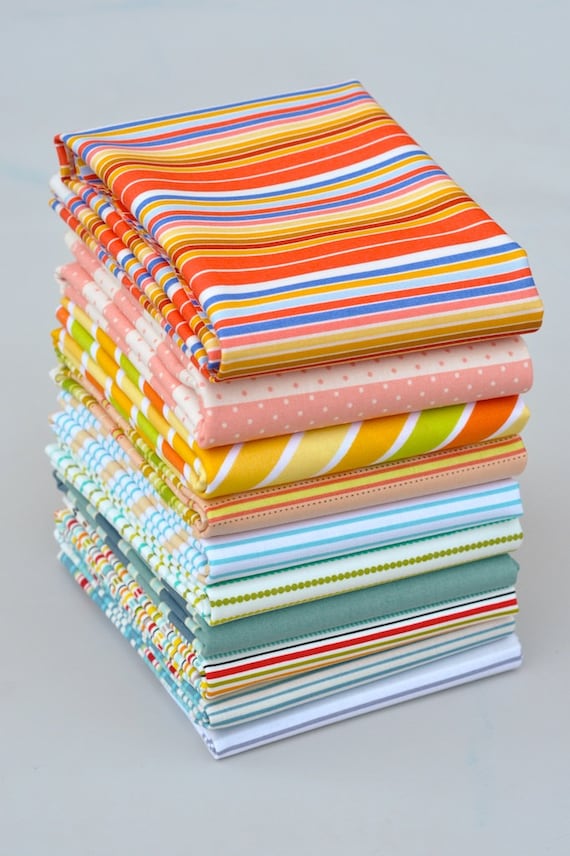 Stripes That Bind Bundle of 10 Fat Quarters for $24.90

And that's just a taste...she's got individual fabrics and all kinds of other bundles too.
So, how can you win $25 to spend in Amanda's shop?
Just tell me what you like to sew best--quilts, clothing, etc. I like quilts the best because they don't have to fit anyone, but as the weather warms up (down here in Florida we're just about to start our 6-month-long summer), I find myself wanting a new wardrobe of dresses, skirts and loose-fitting tops.
So, tell me your favorite thing to sew and you're entered to win. I love me some followers (so I'm not just talking/typing to myself), so if you're a follower (new or old), let me know and you get another entry too.
The contest will be open till
Friday, May 10 at 8 p.m.
(eastern) and then I'll use Mr. Random.org to pick a winner. Winners will be notified through email so make sure I can get a hold of you if you're a no-reply blogger. Otherwise I'll have to choose another winner.
Good luck on all your goodie-winning adventures this week!
p.s. This contest is competely sponsored by me and my choice. I have shopped with Amanda in the past and chose to support her shop for this giveaway.