Don't forget I'm guest blogging for a friend tomorrow and she's returning the favor. Check back in the morning for a post on jewelry making 101! Tricia runs a great etsy shop called: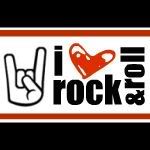 Hope everyone's had a wonderful weekend! I did. Teeball, check! Resting and relaxing, check! Worshipping my Lord, check! New skirt for me, check!
Isn't this precious? My little catcher! And you know what he says about catching..."Mama, those boots drive me CRAZY!" Hahaha! Those boots are called shin guards, buddy. Keep up the good work!
See y'all tomorrow!!
www.etsy.com/shop/iheartrocknroll